So, you wanna fly for free…
Both Ben and I love to travel in first and business class, but when I start to tell people that, the first thought they have is "that's too expensive" or "There's no way I can afford to do that." We're living proof that you can fly for free (or cheap) with just a few simple steps!
I was having a conversation a couple of days ago with a good friend of ours, and she says to me "I keep reading your blog, but I just don't understand how it is you do all this for next to nothing! You've gotta tell me!" I thought we did a pretty good job of that here, but apparently we've been slacking off a bit. So allow us to take the chance to revisit some ideas and share with you a little bit about how it works!
Top 10 basic posts
When we first started this blog, we decided that it would be a great idea to have a set of 10 (or 11) basic posts to guide newbies in the world of miles and points in the right direction. If you haven't had a chance to read those yet, that's a fantastic place to start.
1. How to choose your best program.
2. Understanding the ins and outs of your program.
3. Earning with program partners and redemption.
4. How to earn apart from flying on planes.
5. The hidden DNA of credit cards.
6. Not all points and miles are the same.
7. Aspirational rewards and good mileage values.
8. Importance of status and elite benefits.
9. Manufactured spend basics
10. Searching for deals. Mistake fares. Mileage runs.
11. HUCA
If you're not sure about how to earn miles and points, this is a great way to learn. It'll give you the basics of how to earn then by flying, eating at restaurants, using credit cards, and even some about how to do basic MS.
Deciding where you want to go
One of the biggest decisions is deciding where you want to go! That should be the choice that dictates what kind of miles and points to start earning. Like flying domestically? Have loyalty to an airline? Go with an American or Delta card. Like flying to Asia? United miles are a great option, as they offer a ton of options. South America on your wish list? American miles are an easy bet.
But marrying yourself to one mileage program with the wrong destination could be costly. Delta miles are really difficult to use for business class to Asia or Australia (or even Europe) so if premium cabin travel is what you want, avoid Delta.
Credit Cards
In our opinion, the single best way to fly for free is by using credit cards. The signup bonuses that they offer can get you enough miles to fly for free domestically, and in the cases of certain credit cards, even internationally. The question is, should you go with a fixed currency (American, Delta, Hilton) or a flexible currency (Citi, Chase, SPG)?
We're huge fans of flexible currencies that would allow us to transfer our points to dozens of airlines and hotels to book directly with them. The SPG card, for example, has over 2 dozen airlines that you can move those points to, allowing you to fly for free.
Average Cost of Tickets (in miles/points)
Most domestic flights run around 25,000 round trip in coach and 50,000 in first class. Most international flights run around 60,000 in coach and 100,000 in business class, and up to 150,000 in first class.
For this reason, if you're looking to travel in coach, you can pretty much get there with a few flights on your own and a credit card or two. If you want to go internationally, prepare to give yourself a jumpstart with a couple of cards.
Buying Miles
We earn over 2,000,000 miles a year, and we do it from a ton of different sources, including straight up buying the miles.
Sometimes airlines will even sell you miles at a discount. You can regularly buy Alaska Airlines miles for 1.9 cents a piece. If a round trip business class ticket costs 100,000 miles, that means you can fly for only $1,900. That's a whole heck of a lot less than the majority of tickets you can buy outright.
Mileage Runs
A mileage run is when you buy a flight and fly it for the sole purpose of earning miles. Back in February of 2015 Alaska was running a promotion between Seattle and Boston for only $79 one way. I bought a ticket leaving every Tuesday night and coming back every Wednesday morning, total $158.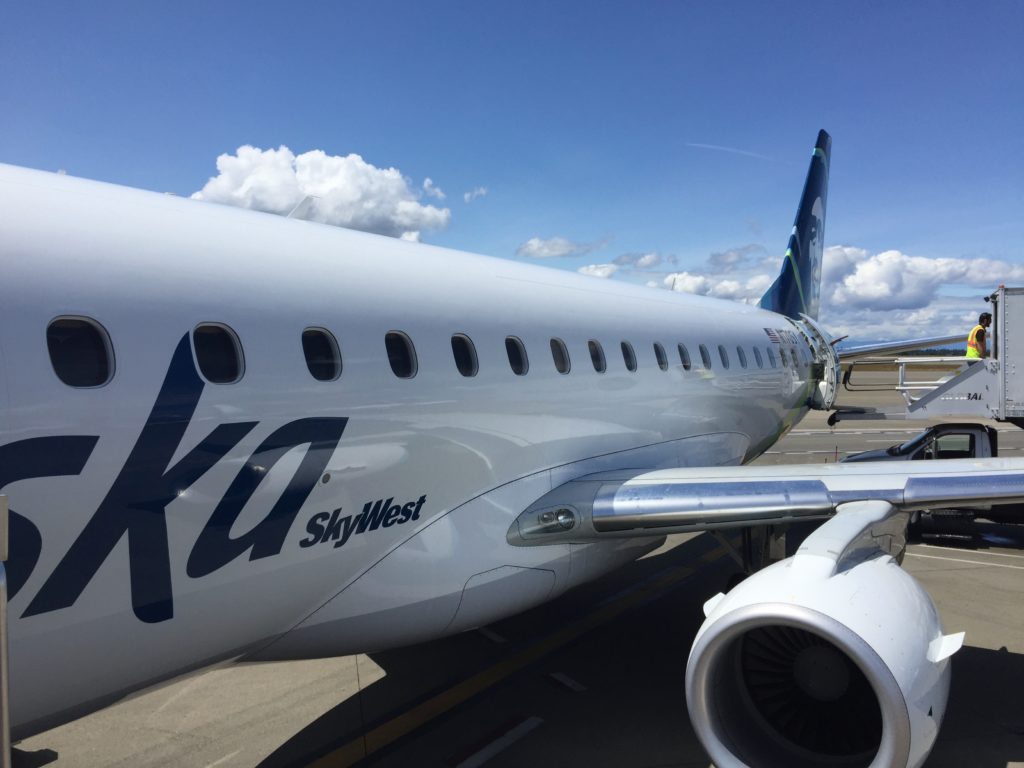 How many miles did I earn on the flights? 4,980 miles for the distance flown, 6,220 miles for the elite bonus (for being a 75k gold member), and 4,980 more miles for a double miles promotion they were running. A total of 16,180 miles for each round trip! That's 9 tenths of 1 cent per mile. As you can see, with just a few of these, it adds up quickly.
So what's your next step?
First, like we mentioned before, if you're new to the game, go ahead and read through the ten basic posts and get yourself up to speed.
Second, decide where you want to go. That's going to help dictate which type of points you want to earn, which leads us to…
Third, get a credit card. If you're unsure of which to get, you can drop us a line and we can give you a little guidance, or, if you know what you want and you'd like to support our blog, there is a link at the top and bottom of the page.
If you'd like to support our blog and you're thinking about a credit card, click below! We'd truly appreciate it.